Versatile collapsible design
This car dog hammock fits most vehicles with detachable headrests. It also features a unique split design – just undo the zipper in the middle to save space and use this dog hammock on one side of the seat.
And when not in use, you can easily fold it up and carry conveniently by the handle. Perfect for travel lovers!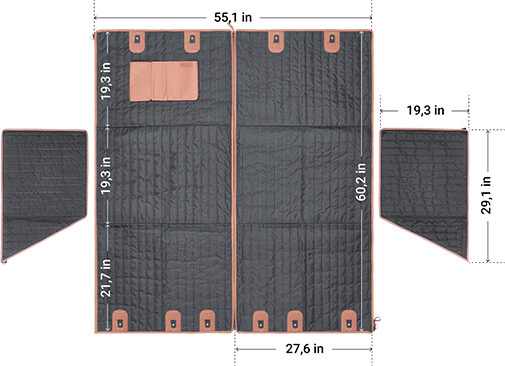 Discover clean & easy pet travel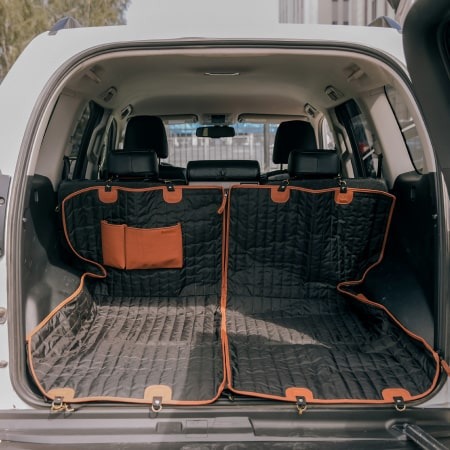 No leaks, no slipping
Six-layer 600D Oxford cloth design is completely waterproof, even if you pour water on it, while the bottom layer is made from non-slip recycled PVC to prevent slides under your pet.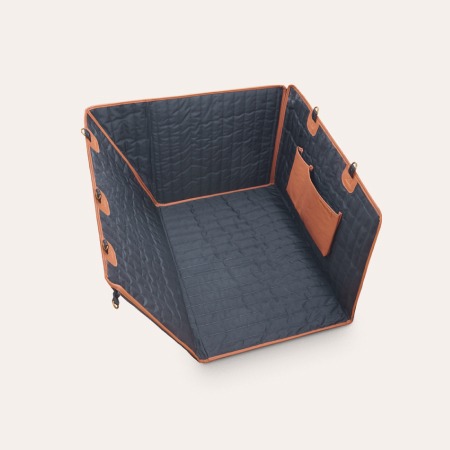 Extra storage space
Store your dog's favorite toys, leashes, brushes, or your other pet travel essentials in the two handy pockets of this dog hammock to save space and make your tailed buddy happy on the road.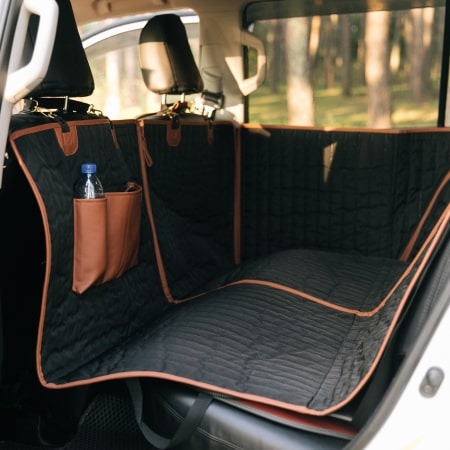 Durable & user-friendly fastening
With strong metal clips, smooth running zippers, and solid headrests straps, this dog hammock is super simple to set up in a few minutes – just attach it to the front and back seat headrests!
Watch the video instruction below


FAQs
This dog car hammock fits most car models that have detachable headrests on their seats. Please check the dimensions carefully before purchasing.
No, we recommend this pet cover for washing machines. Please use a damp cloth, vacuum cleaner, or your hands to gently hand-wash it.
Yes, you can easily fold it when not in use. All its parts are conveniently foldable.
Yes, they are conveniently adjustable to fit your car seats.
Yes, this dog hammock has Velcro openings in the fold so you could attach the safety belt.